Beijing-Xiongan intercity railway planned
15:35, January 31, 2018 China Daily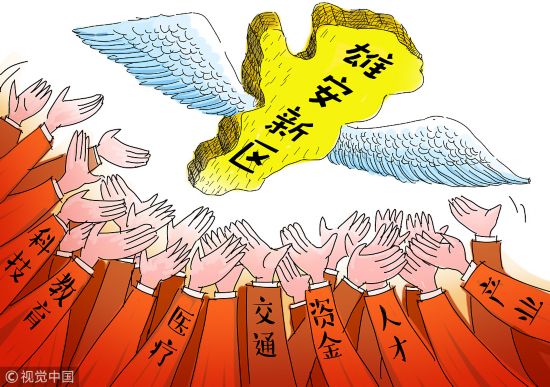 Photo: VCG
China Railway Design Corp has released an environmental impact report for the planned railway linking Beijing and Xiongan New Area in Hebei province, on which construction is due to start in March.
According to the report, the overall length of the railway will be 92.783 kilometers, and there will be five stations along the line.
The terminals will be the capital's new airport in Daxing district and Xiongan railway station, which will be the major transportation junction of Xiongan New Area.
Xiongan railway station will be linked with the high-speed railway network to mainly serve middle-and long-distance passenger flow of the new area.
The total investment in the line is expected to be 33.38 billion yuan ($5.22 billion). And construction is scheduled for completion in February 2020.
The line's maximum speed will be 350 kilometers per hour. After the new railway line comes into service, the travel time from Xiongan New Area to Beijing will be 30 minutes.